Gallo Rosso Kitchen & Bath Designs Inc.– Suffolk County | FAQs
How long do the cabinets take to ship?

Cabinets take about 4-6 weeks to ship when the order is placed.
How long does the entire renovation take?

From start to finish the renovation will usually take 6-8 weeks.
Do the cabinets have a warrantee?

Yes, they have a limited lifetime warentee from manufacture defects.
Does Gallo Rosso install?
No, we have qualified, licensed, and insured contractors that we refer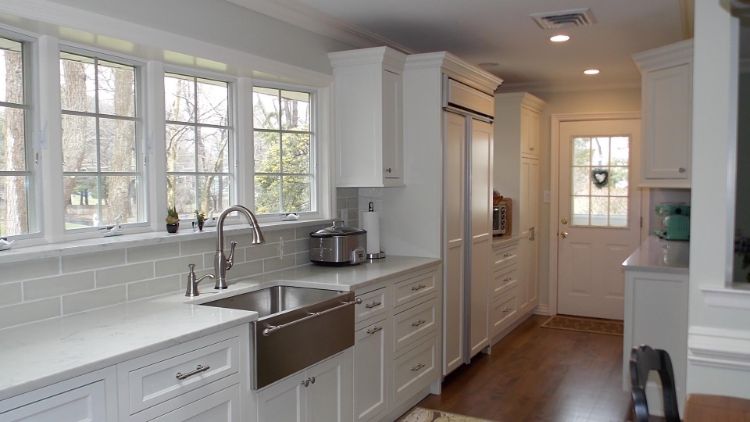 Butt-Joint Raised Panel
CaesarStone Quartz Surfaces
Cambria Quartz Surfaces
Classic Raised Panel Doors
Classic Recessed Panel Doors
Executive Raised Panel Doors
Executive Recessed Panel Doors
Granite Colors
Visit our showroom and you will find...
A vast selection of different cabinet door and drawer front styles
Many different species of wood to choose from
A range of stain finishes and glazes to give your kitchen cabinetry the perfect color and shine
An endless array of gorgeous granite countertop options
Custom shelving and interiors to make the most out of each cubic inch
Pull-out drawers and oversized areas for pots, pans, and baking sheets
Lazy Susans, built-in spice racks, and built-in drawer organizers
The doorknobs and hardware of your choice to complete the look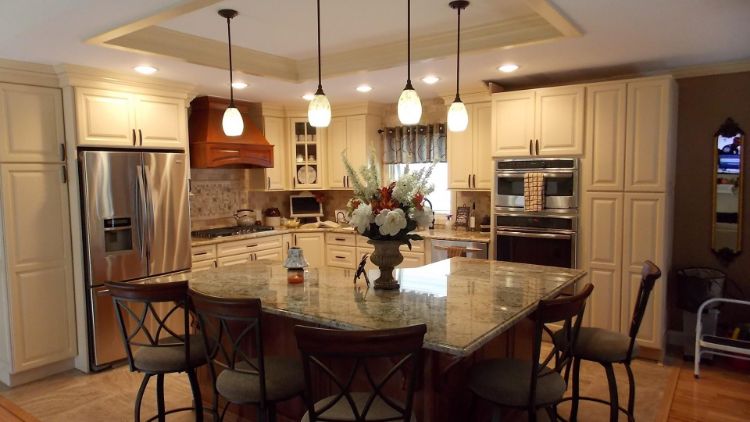 Add life
to your kitchen or bathroom